HOPES PINNED ON HIM

People from all over the world queue to see acupuncturist Leong Hong Tole who has made a name for himself in the world of traditional complementary medicine...Read
Source: The Star Newspaper (Malaysia)
EPILEPSY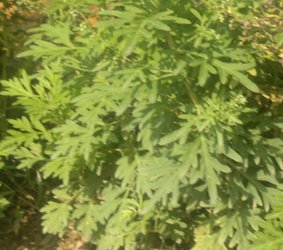 WHAT IS EPILEPSY?
Epilepsy is a desease which defined as paroxysmal and temporary disturbance of brain characterized by loss of consciousness or muscle tic or abnormal sensation, emotion and behaviour. In Accupuncture word, this desease is categorized as 'xian zheng'(epilepsy syndrome) and 'dian xian'(epilepsy).
CLINICAL DIAGNOSIS
1. Histories of the family, epileptic attack and encephalopathia.
2. Clinical manifestations are vary greatly. There may be grand mal, rolandic mal, infantile spasms and petit mal. Grand mal is characterized by suddenly loss of consciousness, involuntary of muscular contraction with foam in the mouth, which last for 1 to 5 minutes. The patients may then fall into sleep and awake after a few hours. The petit mal is sudden, short loss of awareness without aurea and muscle tic, come with interruptions of speech or action which persist for 2 to 10 seconds. The patients often normally comes to consciousness quickly.
TYPES OF SYNDROMES
1. Epilepsy Induced by Fear
Main symptoms are sudden panic, confusion and loss of self-control, frighten and may be alarm and restlessness, crying with fear during sleep, tendency to remain in the mother's arms, alternative flush and pallow on the face, red tongue with white fur, taut and rapid slippery pulse.
2. Epilepsy due to Accumulation of Phlegm
Main symptoms are convulsion of extremities during a fit od epilepsy, unconsciousness, headache and abdominol pain, come with stridor produced by phlegm in the throat, salivation, yellow face, thick fur of tongue, and slippery and rapid pulse.
3. Epilepsy due to Blood Stasis
Main symptoms are with a history of birth injury or tramuma which characterized as paroxysmal localized headache, occasional vomitting, paroxysmal convulsion of the whole body or half body or local region upon attack, dark purple tongue, thready and unsmooth pulses and dark purple superficial venule of the index finger.
" Get Eczema Cure with Famous Chinese Master Here! "

Epilepsy is a disorder of the central nervous system, specifically the brain. In simple terms, our nervous system is a communications network that controls every thought, emotion, impression, memory, and movement, essentially defining who we are.

epilepsy as belonging to a certain
syndrome often provides information on what medications or other treatments will be most helpful.

CANCER HERBS EPILEPSY TREATMENT

In epilepsy, the brain's electrical rhythms have a tendency to become imbalanced, resulting in recurrent seizures.
Epilepsy Treatment - Email HERE!
Thinking about Autism Solution?
OTHERS ACUPUNCTURE TREATMENT SITE